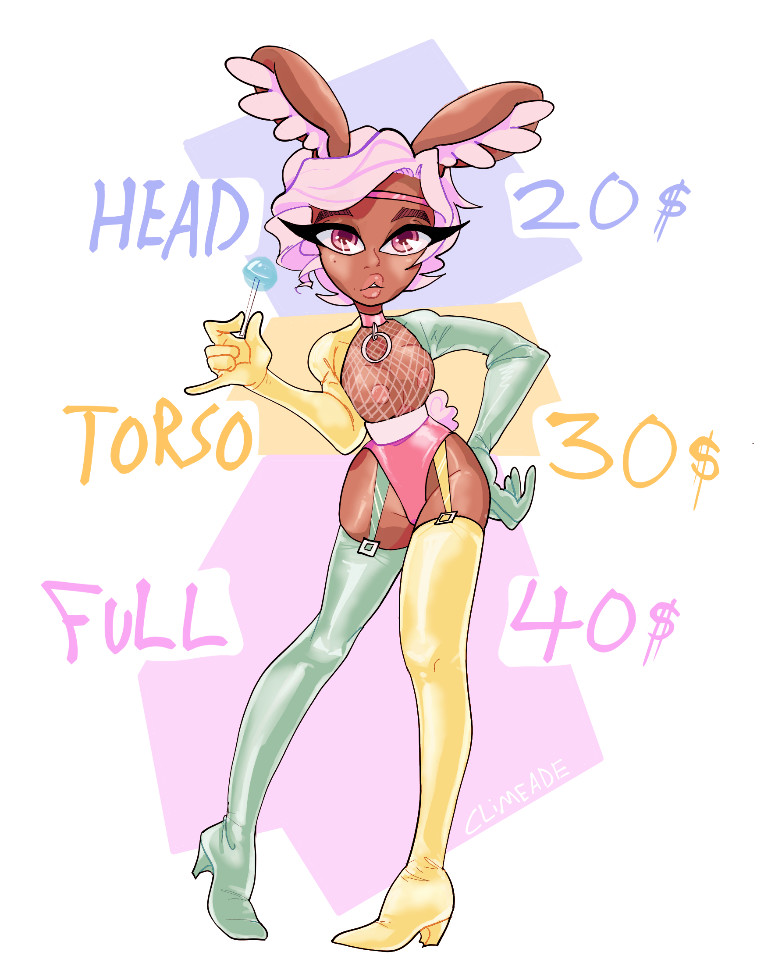 Hey guys!
Im doing a flash sale on commissions! These prices are for a limited amount of time so please message OR email me at knigtofpizza@gmail.com with any questions or to claim a slot. :))
All payments are via Paypal.
Please feel free to ask for a quote!
ABOUT
Prices are per character.
Coloring is Cell and Shine Shaded style.
Colored back drops. Not backgrounds.
Objects deemed complex may be subject to an up-charge. (Please feel welcome to message me if you would like a quote.)